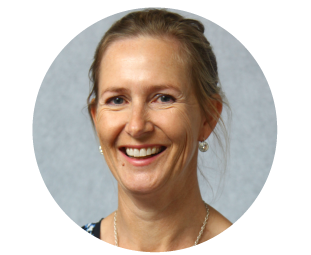 Sasha Planting
Investing in our national heritage
---
Is Cyril Ramaphosa a weak president? Is the head of the PIC, Dan Matjila, compromised? Will the proposed changes to SA's competition legislation deter foreign investors? And can the DA sort out its internal politics ahead of the next election? Frankly, on these issues – particularly the latter – I couldn't really care what the chattering classes have to say.
There is nothing like a week in one of the world's most spectacular national parks with limited-to-no connectivity with the outside world, and sometimes no electricity (deliberately), to feed your soul and restore your perspective.
The Kruger National Park – established in 1902 – is an asset that South Africans can truly be proud of. It is the largest of the 19 parks managed by SANParks, covering about 20 000 square kilometres and in 2016/17 attracted a fair proportion of the 6.7 million people that visited SA's national parks.
While SANParks receives a smallish government grant, the commercial aspects of the business are run well, generating just over R1.8 billion in revenue. Together with the grant, SANParks recorded a cash surplus on its books in the last financial year, and received a clean audit opinion from the Auditor General.
But this isn't really what struck me. It was the people we encountered – from our sharp-eyed guides, to the cooks and front office staff – they were all charming, professional and superb at their jobs.
They were also all local – as in they came from the communities that live alongside the park. In the 24 years since democracy, the park (along with all of the parks managed by SANParks) has transformed significantly from being exclusively managed for largely white visitors with little regard for the impoverished communities living alongside, to an inclusive organisation that makes an effort to connect with and uplift the various communities around it.
This means engaging with local schools to educate kids on the career paths available – and providing training; engaging with SMEs for many of the services required; recruiting staff locally and engaging proactively with land claimants among others. In the last financial year joint ventures generated some R80 million for land claimants in partnership with the various parks. As a result local communities have come to see the KNP as an asset of which they are uniquely proud.
Of course there are problems and politics. There are jobs for pals, poverty in the surrounding areas remains high, poachers are recruited locally, better linkages could be created between the parks, local tourist operators and curio sellers, and some of the facilities within the park are relics from a bygone era. But these are issues that are on the radar and attempts are being made to deal with them.
My encounters with Mpumalanga Tourism were not as rosy. Lisbon Falls, God's Window and Bourke's Luck Potholes charge R10, R15 and R55 per person for access to sites that were once free. They are token amounts yes, but then I expect something in return – that is the nature of people. At God's Window I don't want to have to dip my hand into the toilet cistern in order to flush it, for instance.
To my mind these two examples, SANParks and Mpumalanga Tourism, reflect the different approaches to investing – one is long term in its thinking, the other simply has a short-term profit motive. The Kruger Park was established in 1902 with the aim being the protection of wildlife. That it could be exploited for tourism was an idea that came later.
SANParks leadership has recognised that inclusivity is essential to ensure sustainability. This type of long-term thinking requires that South Africans from all walks of life need to feel invested in our national heritage. Because correctly protected and managed, the parks will deliver returns to generations of South Africans long after we have gone.
Whether any of our politicians – from any political party – have the same type of long-term thinking remains to be seen.