Ten CEOs to watch
They all have the opportunity to make a difference, but it will not be easy
Sasha Planting
It would be an understatement to say that South African executives have had a challenging time over the last few years. The business climate has been torrid. Political interference, poor leadership and policy uncertainty have contributed to the poor economy of the last five years, making it difficult for companies to achieve top line growth and above-inflation returns.
Frustrated with slow growth shareholders begin asking questions of the executive. Are they up to the job? Are they doing something wrong? Executives, perhaps anticipating the question, react in a variety of ways.
Some carry on regardless. Others feel pressured to do 'something' and concoct a 'grand expansion scheme', which often doesn't pay off, says Adrian Saville, CE of Cannon Asset Managers. Examples include Tiger Brands's disastrous acquisition of Dangote Flour Mills in Nigeria; Telkom's acquisition of 75% of Nigerian private telephone operator Multi-links, Altech's Kenyan experiment, and, arguably, Woolworths' acquisition of David Jones in Australia – which may still come back to haunt CEO Ian Moir.
Misguided political leadership and a stressed economic environment also push some executives to "game the business environment". Certain individuals at KPMG, many SOEs and Steinhoff danced with the devil and almost brought their companies down in the process.
Dangote Flour Mills was a disastrous acquisition for Tiger Brands.
Source: Reuters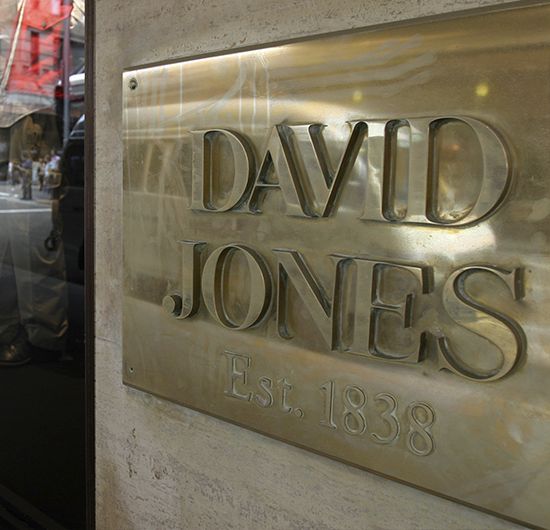 The acquisition of David Jones may yet haunt Woolworths.
Source: Bloomberg
It is also worth noting that while the CEO is ultimately responsible for the execution of corporate strategy, he or she is only as good as the board. "A company's entire board is responsible and accountable for developing business strategy, while the executives are responsible and accountable for executing the agreed business strategy," says Daniel Malan, MD and CIO at Perspective Investment Management.
"Under certain conditions when any one individual or interest group dominates an entire board it can result in particularly good or bad outcomes. It is important to recognise and respect that in the real world of business, these outcomes will usually take full business cycles of five to seven years or longer to manifest, which falls outside of the investment horizon of many market participants."
The reasons for the current wave of management change vary. Some, like health, retirement or emigration, are entirely reasonable, but what remains evident is that change is very much afoot.
At least 22 of the JSE's largest 100 companies – or one out of every five – have seen new chief executive officers appointed since January 1 2017. This is significantly higher than the fewer than ten changes at that level in 2016, according to an analysis by Moneyweb.
The Moneyweb Investor had a look at these changes and identified ten CEOs to watch. They are not necessarily from the biggest companies, or even the most recent changes – for instance we have not included Mark Lamberti's sudden exit. However we felt that the changes the new CEOs are overseeing warrant attention.
African Bank
Although small and unlisted, we believe the bank, and its new CEO, are worth watching with a future listing not off the cards.
In March Basani Maluleke, a 40-year old lawyer with over a decade's worth of financial industry experience, took over from Brian Riley as CEO of African Bank. She is not new to the bank, having joined in 2015 and has been actively involved in the creation of the new strategy.
Readers will remember that in 2014 African Bank almost collapsed under a mountain of debt. It was saved by the intervention of Sars and local lenders who recapitalised the "good bank" to the tune of R10 billion. While the bank is not yet profitable, it is back on its feet and returning it to sustained profitability is Maluleke's mission.
Under her lead African Bank is transforming from being, in the main, a micro-lender into a fully-fledged transactional bank, offering better interest rates than its peers. Maluleke has many challenges but she is smart, not afraid of hard work and has the backing of her board, staff and customers.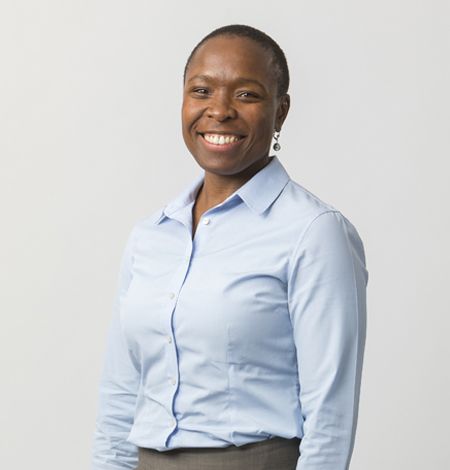 Basani Maluleke.
Source: Supplied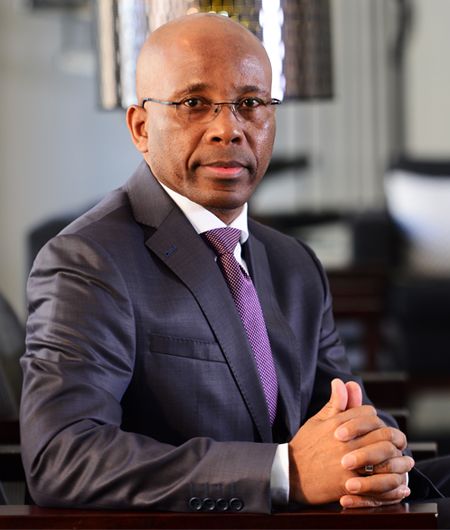 Mteto Nyati
Source: Supplied
Altron
A new shareholder in the form of Venture Capital Partners was the catalyst (along with dreadful results) that saw the Venter family step back into a non-executive role and the dual shareholding structure collapse.
Mteto Nyati joined Altron in April 2017 with a mandate to simplify the structure and convert a disconnected group of companies across the IT, telecoms and power space into a lean IT operation and revive growth.
He has succeeded in exiting non-core assets, reducing the company's exposure to poorly-performing manufacturing operations, lowering debt levels and restructuring the head office. He also delivered double-digit earnings for the year to February 2018, as promised.
However this is the low hanging fruit. The next step is to drive growth – both organic and acquisitive. Acquisitions are not easy and competition in the new areas of market focus – cloud services, data analytics, the internet of things and security – is strong, so execution will determine their future profitability.
Grindrod
The freight, shipping and financial services business is included in this list because its succession planning seems to be an example of how not to do it.
CEO Alan Olivier announced last June that he intended to take early retirement in July, giving the firm a month's notice.
Remgro controls Grindrod's business strategy and would have been instrumental in its change of executive and comfortable with the fact that the business has been left in the (capable) hands of chairman Mike Hankinson while the succession process is underway.
Meanwhile a restructure of the business into three clearly-defined divisions continues. This includes the planned spinoff of its Shipping division on the Nasdaq, which is expected to unlock value for shareholders; the closure of the rail assembly business and sale of the rail construction business.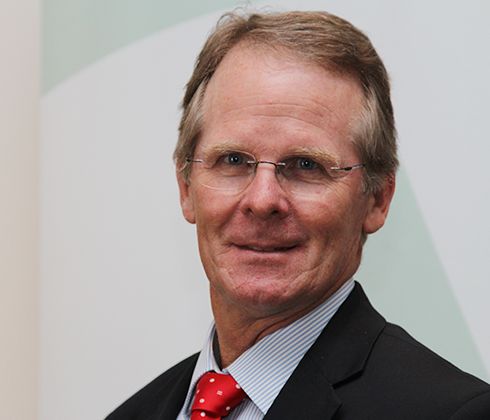 Mike Hankinson
Source: Moneyweb
Investec
After a 38-year innings the public face of Investec's leadership team – Stephen Koseff (CEO) and Bernard Kantor (MD) are stepping down in favour of former chairman Fani Titi and Hendrik du Toit, head of Investec's Asset Management business in what rates as one of the most ordered management transitions seen in corporate SA. Titi and Du Toit will take over as joint CEOs in October. They are Investec insiders and will retain the distinctive Investec culture that has served the bank well.
The new leadership team has been handed a solid foundation on which to build the business. The focus is likely to be on building the Asset Management business in large markets such as the US, cautiously expanding the wealth business in markets like Switzerland and private and corporate banking in the UK. Over time it seems possible that Asset Management could overtake Banking as the leading contributor to revenue.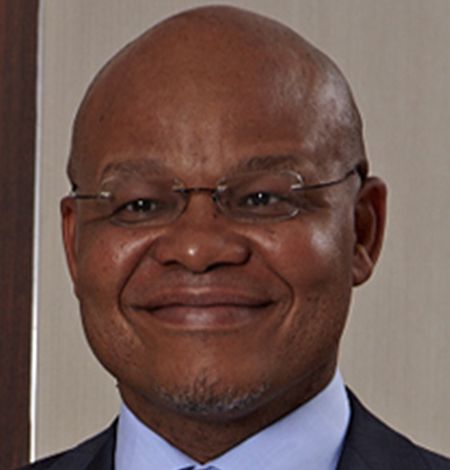 Fani Titi.
Source: Supplied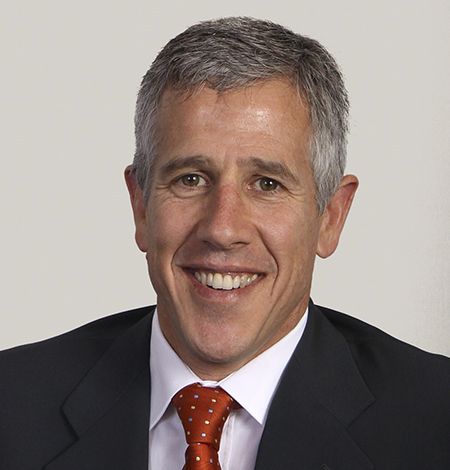 Hendrik du Toit.
Source: Supplied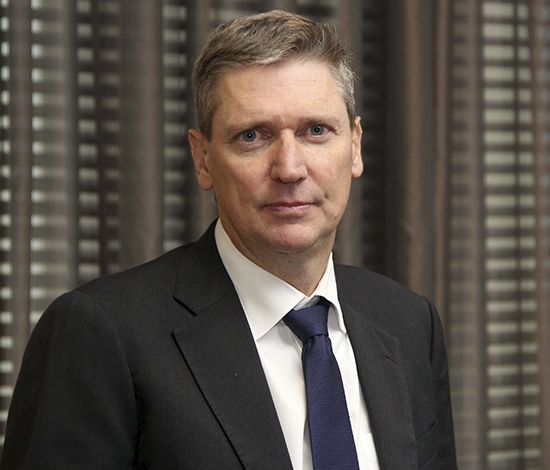 David Munro.
Source: Moneyweb
Liberty
Career banker David Munro was appointed in March 2017 after former CEO Thabo Dloti fell out with the board and resigned suddenly.
Since then Munro has overhauled Liberty's strategy, doing a u-turn on its African expansion plans and cancelling the group's R160 million plan to acquire a 75% stake in a Nigerian long-term insurer.
Instead the focus for the next two years will be on stabilising the local operations. Fixing Stanlib - its asset management business - is key to unlocking value. As is building an effective working relationship with Standard Bank, which has 12 million customers. Liberty and Standard Bank have long said they leverage off their relationship, with little obvious result. This is likely to change.
MTN
After a truly disastrous 2016 the MTN board swept out the old and introduced a new management team with Rob Shuter at the helm as CEO. The ugly spat with Nigerian regulators highlighted what should have been obvious: the company's quality of management was sliding, risk management was dire, investment in network infrastructure was behind the curve and MTN was not equipped to navigate a rapidly evolving digital environment.
In the year since he joined the company has made progress transforming itself from a nuts-and-bolts provider of network infrastructure and voice services into a fully-fledged digital services provider. There is a lot more runway ahead though as MTN hinges its future on the provision of financial services. The opportunity is there, but success is not a given as the space is congested. MTN's business reputation has also been severely damaged and the market is watching Shuter and the team to see whether they can avoid scoring the own goals that caused the problems in the first place.
Rob Shuter.
Source: Bloomberg
Sasol
It was assumed that when Bongani Nqwababa and Stephen Cornell took on the role of joint-CEOs in July 2016 that they would simply continue the strategy established by David Constable, who elected not to renew his contract. It was also assumed it was a matter of time before cracks emerged in the joint-CEO arrangement – research says these arrangements only succeed about 10% of the time.
Not only is the CEO arrangement working, but also the pair are steadily steering Sasol on a new course.
They have put an end to new mega-projects (a hallmark of Sasol's history) and announced that the firm will not invest
in further gas or coal-to-liquids projects, but will retain current investments in Qatar and Nigeria.
Instead the focus is shifting towards the production of chemicals, which already generate half the company's profit.
The $11 billion chemicals project near Lake Charles, Louisiana, will be completed in late 2019 and is expected to boost earnings by 20% within five years. Meanwhile Sasol is investigating smaller projects worth $500 million-$1 billion, with shorter cash cycles and less investment risk.
It is a thesis that investors will appreciate.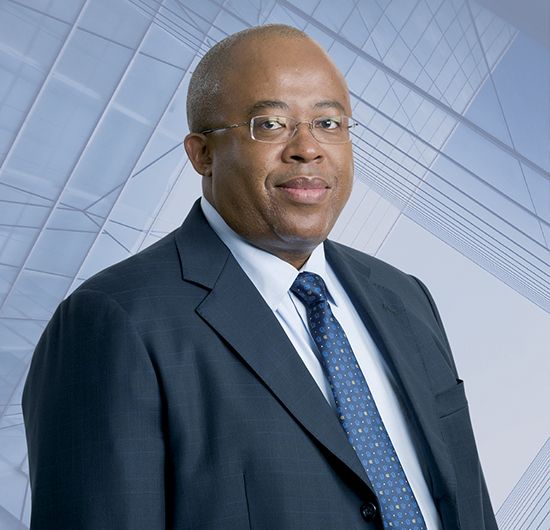 Bongani Nqwababa.
Source: Supplied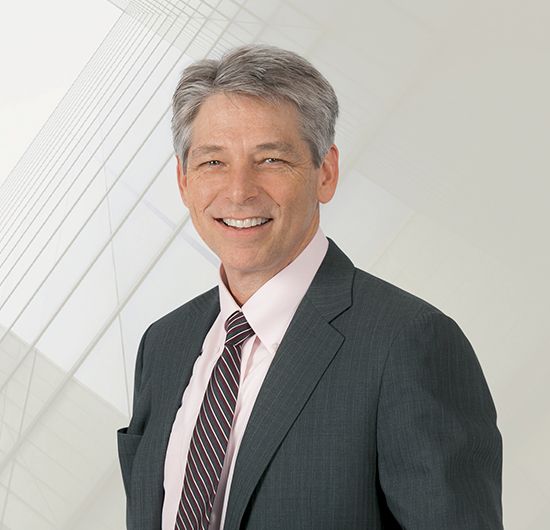 Stephen Cornell.
Source: Supplied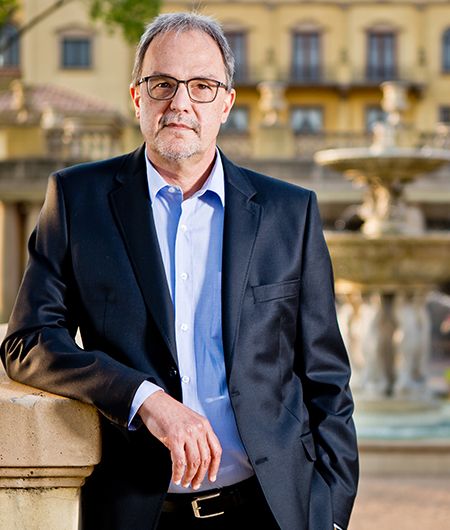 Jacques Booysen.
Source: Supplied
Tsogo Sun
Tsogo Sun insider Jacques Booysen replaced former CEO Marcel von Aulock in June 2017, following the latter's surprise resignation.
Since then the company has embarked on an internal group restructuring that has all the signs of parent HCI's intervention. HCI increased its stake in Tsogo to just 51% earlier this year.
Tsogo will restructure into a propco (into which it will unbundle its hotel properties) and an operating company (Tsogo). This will give shareholders better control of their investment exposure – the more volatile gaming and hotel business and the dependable property business. In the process this should unlock value for shareholders.
At the same time Tsogo is in the process of acquiring Niveus, which holds HCI's alternative-gaming assets.
This is certainly not the end of the change for Tsogo, which is hoping to benefit from better economic prospects in SA and in the UK.■