Vukile's R4bn gamble in Spain
Higher dividends beckon for investors but there are still mixed views about
South African property companies diversifying into Europe
Ray Mahlaka
It was not long ago that South African developers and JSE-listed property companies entered former communist countries of Central and Eastern Europe (CEE) aggressively as part of their diversification ploy.
Lured by cheap debt to fund property purchases, strong economic growth and retail sales buoyed by cash-flush consumers, most South African property companies ramped up investments in CEE regions such as Romania, Poland, and Montenegro over the past two years.
However, the R17 billion mid-cap Vukile Property Fund took the contrarian move of investing in Spain and not CEE regions.
"We had many concerns about CEE regions," said Vukile CEO Laurence Rapp. "People in those regions sell their assets to South Africans but who do South Africans sell them to? Global capital is coming to Spain and there are property buyers. Whereas you are not seeing that in Eastern Europe."
Laurence Rapp, Vukile CEO
Source: Supplied
In 2017, Vukile identified Spain as its key growth destination by investing in little-known Castellana Properties and in the process, clinching a 98% stake in the company.
Vukile ramped up its investment in Castellana by first shelling out R3 billion (€193 million) for it to purchase 11 retail parks across Spain; and a further R950 million for the purchase of two retail parks in December 2017. Another acquisition is in the pipeline that will grow the value of Castellana's property portfolio from R4.3 billion to a hefty R5.8 billion.
The Castellana deal makes Vukile the only SA-domiciled property company to make substantial investments in the region to date. South African investors who want exposure to the Spanish market could invest in Intu Properties, Hammerson, and Schroder European Real Estate via the JSE. However, their exposure to Spain is relatively small compared to their entire property portfolios.
In one fell swoop, Vukile's investments in Castellana takes its exposure in Spain to about 22% of its R20.4 billion total assets (including listed securities) as of end September 2017.
This is a massive stride for Vukile, which has grown its direct property portfolio seven-fold from R1.9 billion when Sanlam Properties listed it on the JSE in 2004, to R14.2 billion.
Investors have been rewarded for the growth, as Vukile's stock has outperformed the FTSE/JSE SA property (Sapy) index, which makes up the JSE's 20 largest real estate stocks, over the past two years. Vukile's stock posted total returns of 20.8% and 20.39% in 2017 and 2016 respectively, higher than the Sapy index's 17.15% and 10.2% over the same periods.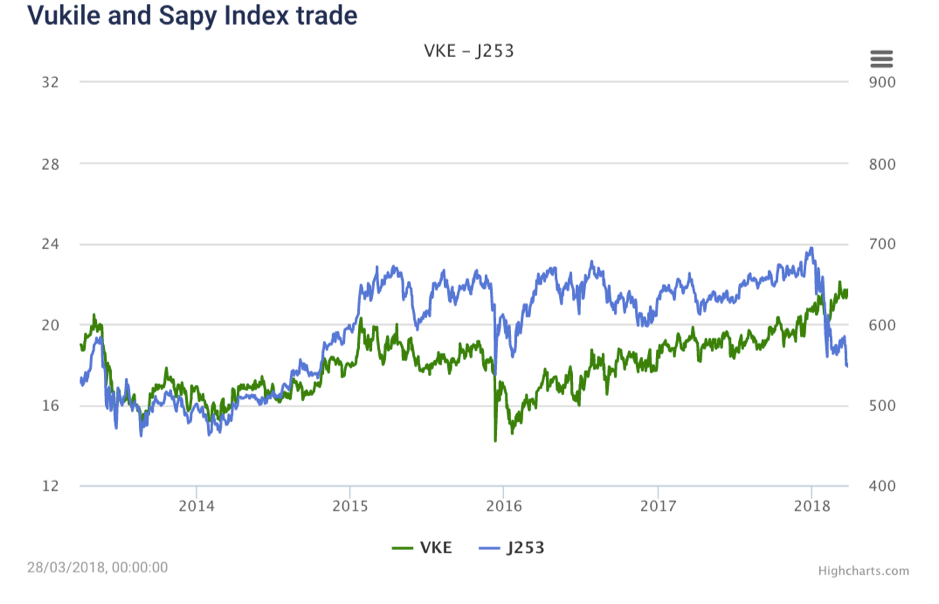 The key question for investors is whether Spain will be an earnings fillip for Vukile.
Rapp reckons so, saying Spain's tourism-driven economy has recovered from the bruising 2008 financial crisis, the unemployment rate has declined steadily and consumer confidence is back in positive territory.
Official statistics show Spain's economy grew by 3.1% in 2017, which is above the European Union average. The unemployment rate has recovered steadily from highs of 26% in 2013 to 16.5% by end-2017. Consumer confidence has more than doubled in the last five years.
This environment is expected to be supportive for future rental growth, occupation rates and capital appreciation on Castellana's portfolio of 13 retail parks. These have a weighted average lease expiry of 17.6 years (with a five-year break in leases) and a vacancy rate of 5.4%. The retail parks are occupied by similar major tenants including electronics retailers Media Markt and Worten, specialty pet retailer Kiwoko, DIY retailer Aki and grocery retailer Mercadona.
Ahmed Motara, an analyst at Stanlib, said Castellana's lack of diversity in its tenant mix is concerning. He said if one of the retailers fails (for example, Media Markt
and Worten, from which Castellana derives about 23% of its rental income), then its retail parks might face higher vacancies.
Another threat is Spain's fledgling ecommerce market, which represents only 4.8% of total retail spend. Motara said further growth in ecommerce would not be positive for retail parks, given that most retailers would potentially relocate to dominant and flagship shopping malls.
He concedes that retail parks currently make for good investments.
Supporting Motara's views are figures from US-headquartered research and advisory firm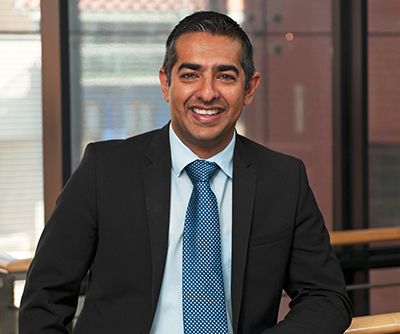 Ahmed Motara, analyst at Stanlib
Source: Supplied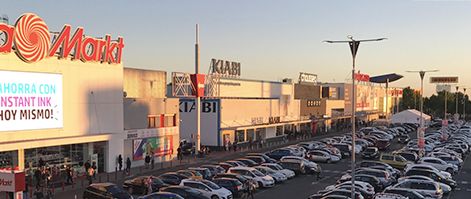 Castellana has a portfolio of 13 retail parks

Source: Sup
p
lied
Green Street Advisors, showing that Spanish retail properties have delivered an unleveraged (debt-free) internal rate of return of nearly 6.5% on an annual basis – beating Europe's global average of 5.5%. Peter Papadakos, the managing director of Green Street Advisors, said Spanish retail parks tend to have higher returns than larger shopping malls, which usually have low yields. "We think that Spain will continue to outperform more mature markets like France and Germany in the next couple of years," he said.
Refurbishments
Castellana plans a number of redevelopment initiatives to increase rentals, which are still below pre-economic crisis levels.
At its 13 604m2 Parque Oeste-Alcorcon retail park, which is the biggest retail park in Madrid, Castellana plans to reduce the space occupied by Worten to make room for another tenant. Castellana CEO Alfonso Brunet said after the reconfiguration of Worten's store, it might achieve rentals that are higher than the monthly rental rate (€20/m2) that the retailer currently pays.
Steinhoff's homeware retailer Conforama is facing slower sales at Castellana's 16 246m2 Parque Principado retail park in Spain's northern town of Asturias. The retailer's lease will not be renewed when it expires in 2021 but Castellana plans to reduce Conforama's 6 700m2 store into two or three units. Conforama currently has a monthly rental rate of €9/m2 and after reducing its store into several units, Castellana can achieve a rental rate of €12/m2 for each unit.
Negotiations for rental growth on new leases are indexed to Spain's consumer price inflation, which is expected to accelerate between 1.4% and 2% in 2018 to 2022.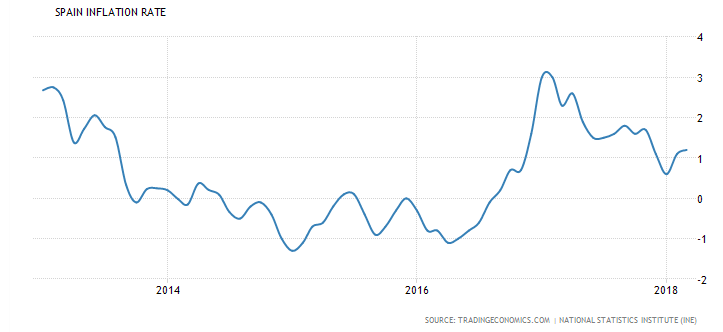 Green Street Advisors' Papadakos said even in a low-inflation environment, landlords in Spain are achieving rental growth of 4% to 5% on a like-for-like basis – a rate higher than Germany, Italy, and France.
As a parent company, Vukile will be funding Castellana's redevelopment projects and further property acquisitions using its internal cash resources and debt funding in Spain. After all, in a low-interest rate environment in Spain, Vukile can borrow five-year debt at an interest rate of 2.7%
(compared with 9% in SA) and achieve property yields of up to 6.5% (compared with between 8% and 9% in SA).
After translating its euro-denominated rental income into rands, Vukile is expected to boost dividend payouts to investors. Vukile expects its full-year 2018 dividends to grow between 7% and 8% at a time when its peers struggle to deliver inflation-beating dividend growth. Dividends might grow by at least 8% for full-year 2019.
Listing on the MAB and JSE
Castellana plans to list on the junior board of the Madrid Stock Exchange in June 2018 and potentially on the JSE when the value of its assets reaches R18 billion. "When the point comes for external funding, we'd like to have the option of raising the money in Spain before looking to SA-based investors," said Vukile's Rapp.
Anas Madhi, executive director of Meago Asset Management, said Castellana's listing and redevelopment initiatives will make Vukile a "unique entry point for South African investors into the increasingly attractive Iberian Peninsula".■
The writer was a guest of Vukile in Spain.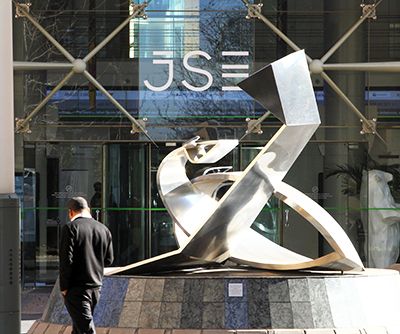 Castellana may list on the JSE when the value of its assets reaches R18 billion.
Source: Moneyweb