AN INVESTMENT PARTNERSHIP
TAILORED FOR GROWTH
RMB Ventures is increasingly finding traction in the replacement capital transaction space. These dynamic transactions fit with our Solutionist Thinking DNA, which allows us to truly differentiate our private equity offering. While these more activist transactions typically come with greater risk, if executed properly and managed appropriately through the investment lifecycle, can and indeed should yield higher returns.
Dwight Snyman at RMB Ventures Private Equity shares the story of RMB Ventures' activist private equity investment and real partnership
with Studio 88.
Orthodox private equity investing, particularly practised by first-tier players, has historically mostly centred around Management Buy-Outs (MBOs). The return formula of these investments concentrates on three key drivers: short-term earnings growth; external debt used to acquire the business; and multiple expansion.
As the market has become increasingly competitive, one can't simply rely on "buying cheap", but has to consider enhancing the value of the business post the initial investment, if multiple expansion is to be accessed.
In 2001, serial entrepreneur Laurence Wernars agreed to seed fund two former store managers to open the first Studio 88 in downtown Johannesburg's Small Street Mall. By 2010, the Studio 88 business (a cash only, emerging market, global brand sports and lifestyle retailer), had reached a footprint of 100 stores, turning over close to ZAR1-bn per annum. When a founding partner decided to exit, Wernars approached RMB Ventures. The conversation soon morphed into a broader, much more profound question: "How do we materially alter the strategic horizon of an already significant market player, and set it up for sustained long-term growth?"
The transaction gained headway and, despite the attraction of significantly enhanced returns, it was
concluded without introducing any third-party debt into the business – the sights firmly set on growth as the primary driver of returns.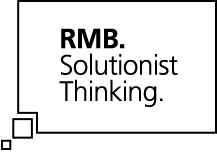 Underpinning the Studio 88 story is a fiercely determined, intelligent and energised management team. RMB Venture's belief in separating the operating and strategic domains allows management to get on with the job of running and building the business. By having an aligned commercial partner with exceptionally close proximity to and understanding of the strategic levers in the business, they reap the benefits of a replacement capital transaction over a conventional MBO.
The journey reflects RMB Ventures' approach to activist private equity investing, specifically in replacement capital transactions where often only minority stakes are available.